Upcoming Events
Archery Program 2022-23
The Chippewa County 4-H Archery program is offered to give members basic information about their bow, different types of arrows & releases, safety in handling their equipment and help in improving their marksmanship. Participants must be in third grade AND eight years old, or older. The program fee is $12 and will be collected the first day of the program. Registration closes December 16th.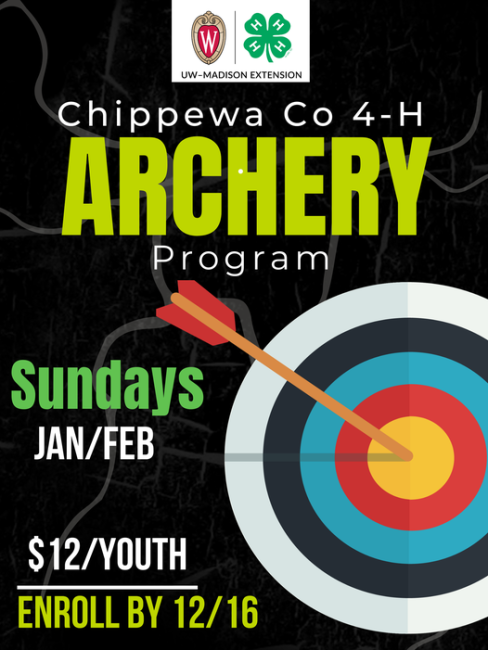 Clover College
Clover College will be held at the CFMS on Saturday, January 28, 2023. Clover College is for youth in grades K-5. Youth pick three sessions for the day. Please note: there are some sessions that have ages on them as they are geared for youth in those grades. Payment of 10 dollars is required and to be sent to the UW-Extension office by January 15th.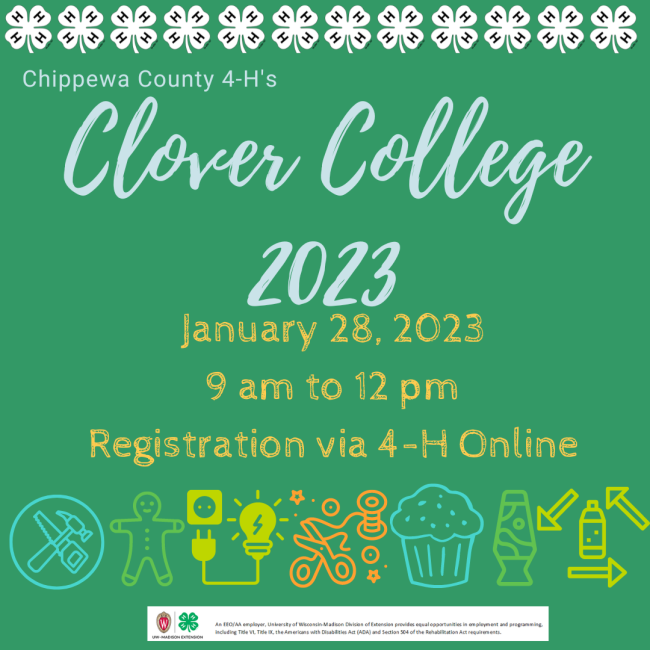 4-H Tri-County Performing Arts Fest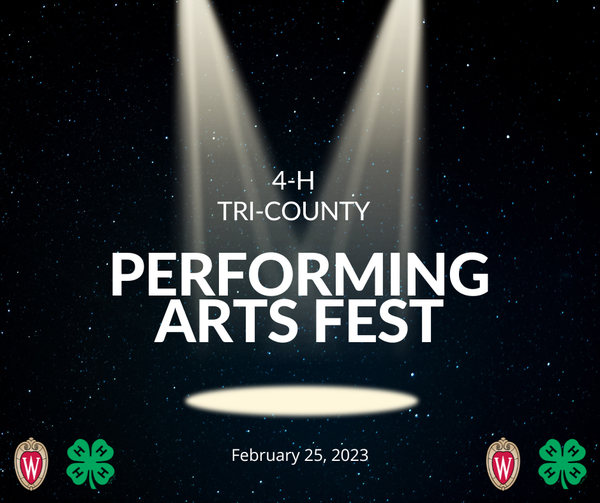 Speaking in front of people is a skill and it takes practice to do well! All levels are welcome to participate. Put together a skit, a play, or a musical ensemble of 5 people or more. Or, perform a duo or a monologue. If you're more of a factual type, write your own speech or any number of other options. See how you or your club friends can participate.
The best performing groups in Drama and Music get a $100 gift certificate. Best individual performers for each county get a $20 gift certificate.
Check out the entry categories, here: https://docs.google.com/document/d/14dT3Fat7Zy6P-cAjDrQ_HkryKKMkyc1cRroVgay89aw/edit?usp=sharing
Important Documents
Overnight Camp Counselor Application Sample
Day Camp Counselor Application Sample
Financial Reimbursement Form (Award Trip/Experience and Non Award Trip/Experiences only)
General Reimbursement Request Form (supplies, etc)